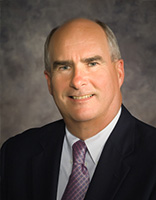 Jay Sutton Ehle, Esq.


info@thebucklesgroup.com

Jay brings to the Buckles Group nearly 40 years of legal and ethics and compliance experience, in both law firm and corporate environments. For the past 17 years, Jay has been Division and Group General Counsel, as well as Corporate Chief Compliance Officer, for Invensys plc (a FTSE 100 company recently acquired by Schneider Electric S.A.). Invensys is in manufacturing, software and service businesses.
Jay began his career as an associate attorney at a boutique law firm in Cleveland. From there, he moved into to the corporate world and held, severally, positions of Corporate Attorney (A-T-O Inc.), Division General Counsel (Dresser Industries), Associate General Counsel (Zurn Industries) and General Counsel and Secretary (Mueller Co and Narco), all at the time Fortune 500/1000 companies or companies of like size.
In these roles Jay has performed/advised on a full range of legal services, including general corporate, commercial contracts, compliance, joint ventures, acquisitions and disposals, environmental, litigation (including toxic tort), anti-trust, international trade, cross border transactions, pension and human resources. These companies were in businesses ranging from automatic sprinklers to aircraft guidance systems, from mining equipment to fire hydrants and from valves to high tech ceramics. In his most recent role at Invensys, Jay was global chief compliance officer (including responsibility for international trade compliance and litigation), serving in these capacities for the last 6 years. Prior to this, in his Group/Division General Counsel roles he served as compliance officer and legal counsel. Jay was integral in leading the development and implementation of Invensys' global compliance program, covering over 25000 employees doing business in over 150 countries. Jay developed the first Code of Conduct in 2004 and did the revision in 2009. In his role, Jay developed policies and procedures, conducted risk assessments, managed the company's helpline, developed communications and training materials, conducted in person training at many of the company's sites, conducted investigations (including ones in China, Brazil, Australia, India, Mexico, Kazakhstan, and France) and site audits and periodically reported compliance activities, issues and statistics to the Board. Jay conducted due diligence of proposed agents and acquisition targets and vetted other relevant third parties. Jay also advised on FCPA and UK Bribery Act and Anti-Money Laundering and Proceeds of Crime matters.
Currently, Jay, along with Monique Buckles, is part of a team that is supporting the Compliance Monitor for a Fortune 50 Company under their Plea Agreement with the U.S. Government. A native of Cleveland, Ohio, Jay graduated from Groton School, Groton, Massachusetts and went on to receive his B.A. in history (with minors in English and philosophy) from Yale University, his J.D. (with honors) from Cleveland-Marshall Law School, where he was also Editor of the law review, and his M.B.A. from Fisher School of Management at Ohio State University. Jay is a Certified Compliance and Ethics Professional (CCEP) from the Society of Corporate Compliance Executives. Jay is a member of the Ohio and Pennsylvania (inactive) bars. Jay and his wife of 42 years have 2 children (and one grandchild) and live in Fort Worth, Texas and Plymouth, Massachusetts.