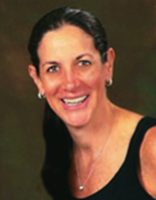 Monique D. Buckles, Esq.


mdbuckles@thebucklesgroup.com

Monique is a leading authority on government contracts, general law, and corporate compliance and ethics programs. For over 22 years as a government attorney and in-house attorney and compliance leader, she has worked to make sure that she provides advice and counsel to her clients in an effective and clear manner with the sole purpose of helping her clients do what's right.
During her 22 years as an attorney, Monique has provided legal and compliance support to the government, for-profits and nonprofits. Monique has negotiated million dollar contracts with the Government; negotiated joint venture agreements, teaming agreements, and non-disclosure agreements; real estate leases for office space; employment contracts for senior level executives; as well as developed corporate and subcontractor codes of conduct; on-line interactive and in-person training sessions; drafted specific compliance policies and procedures; implemented compliance and ethics programs; developed risk assessments; created personal conflict on interest compliance and ethics technology (CET) systems; brands and communications plans and various other compliance tools; all for the sole purpose of helping her clients do what's right.
Prior to starting the Buckles Group, Monique was the Deputy General Counsel & Assistant Secretary at Noblis, Inc., where she provided legal advice and counsel on matters such as, government contracts, general compliance and ethics issues, organizational and personal conflicts of interest, Health Insurance Portability and Accountability Act, Freedom of Information Act, and on other legal, regulatory and compliance issues. Monique also brought her technology talents to great use in developing various compliance and ethics technology solutions in order to help Noblis comply with various federal laws and regulations.
Prior to working at Noblis, Monique served as Chief Counsel, Federal Group with AECOM; Chief of Staff (2006-2009) and Associate General Counsel, Compliance & Ethics (2004-2006) with Fannie Mae; and Senior Counsel, General Law and Ethics with the U.S. Department of Treasury Bureau of Alcohol, Tobacco and Firearms (ATF)/Alcohol, Tobacco Tax and Trade Bureau (TTB) (1999-2004). Ms. Buckles also spent nine years as an attorney with the U.S. Department of Defense, specifically with the U.S. Department of Army Corps of Engineers – Headquarters; Pacific Ocean Division-Hawaii; and Transatlantic Programs Center, Winchester, VA; and with the U.S. Navy – Naval Sea Systems Command, Naval Undersea Warfare Center, Newport, RI and Naval Surface Warfare Center, Indian Head, MD (1990-1999).
Monique is the author of two articles Personal conflicts of interest: Is a program really that hard to implement? and DoD Contractors – Certifying Compliance with the Revolving Door Requirements".
Monique is a member of the Society of Corporate Compliance and Ethics, National Contract Management Association, Professional Services Council, the Small and Emerging Contractors Advisory Forum, the ATF Association and is a Government Contractor/Woman Owned Business with WBENC certification. Monique is on the Board of Directors for the Jewish Community Center of Greater Washington, is the Ombudsman for the Jewish Community Center of Greater Washington and is a past board member of the Jewish Social Services Agency.
Monique received her Bachelors of Science in Real Estate Urban Development/Real Estate Finance from American University, and her Juris Doctorate from the Benjamin N. Cardozo School of Law, Yeshiva University. Monique is a member of the Maryland and District of Columbia Bar.
Monique is married and has one child.