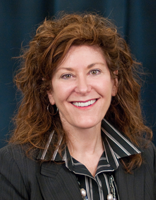 mindi janosko


info@bucklesconsulting.com

Mindi is a Senior Consultant with Buckles Consulting Group, LLC. Mindi offers more than 30 years of experience in all phases of business operations, finance, contracts, subcontracts, human resources, business development, pricing and procurement working with commercial, international, state and local and federal customers. Mindi has extensive experience building and strengthening relationships with suppliers, subcontractors, and clients, negotiating contracts and developing client and vendor/subcontractor agreements. She is highly regarded for her expertise in government contracting, particularly in the development of teaming and non-disclosure agreements, small business plans and supplier diversity initiatives, GSA Schedule contracting, CPSR preparation and file review, risk identification and mitigation, business process policy and procedure development and business development pricing strategy.
Mindi has had a diverse career working for both non-profit and for-profit corporations. Most recently she worked for Noblis, Inc. as the Director, Business Administration Center and during her tenure was responsible for Contracts, Procurement, Subcontracts, Pricing, Project Contract & Budget, the P-Card Program, and Travel and Asset Management, including Government Property. Prior to joining Noblis, she worked for 13 years for Lockheed Martin in Contracts Management & Administration and Business Operations supporting complex new business proposals, analysis, development and negotiation of contracts and subcontracts, and successful contact execution and performance.
Mindi earned a Master's degree in Procurement, Acquisition and Supply Chain Management from Webster University, St. Louis, MO and a Bachelor's of Science in Procurement, Contracts and Grants Management from The American University, Washington, D.C. she also has a Masters Certificate in Project Management from The George Washington University, Washington, DC.
Mindi is also a member of the National Contract Management Association.