CONSULTANTS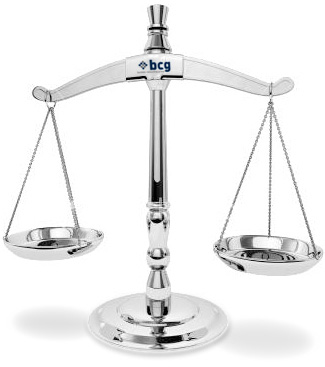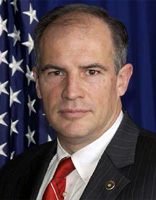 Michael R. Bouchard


mrbouchard@bucklesconsulting.com

Mike is a Senior Consultant with Buckles Consulting Group, LLC. Mike offers more than 30 years of senior lawenforcement, investigative and security management experience. Mike serves on a contract basis as the Chief Security Officer (CSO) of a munitions response and security services provider whose main customer is the U.S. Government. In this role, Mike is responsible for developing and managing corporate policies and guidelines relating to domestic and foreign security matters which impact corporate resources; including people, physical assets and business interests. Mike is responsible for conducting risk and threat assessments, physical security, traveler security, government clearances, internal investigations, providing guidance to employees on workplace violence, business continuity and crisis planning as well as working with business managers to incorporate security measures into business practices. Mike also provides services to the private sector (independent businesses and law firms) as well as the firearms and explosives industries.

Mike retired from the Department of Justice, Bureau of Alcohol, Tobacco, Firearms and Explosives (ATF) where he served in a number of key positions such as: Assistant to the Director, Assistant Director Field Operations, Deputy Assistant Director for Strategic Intelligence and Information, Chief of Arson and Explosives Programs and Special Agent in Charge, Resource Management Branch. He held several key field positions such as Special Agent in Charge, Baltimore Field Division.

Throughout his career, Mike has supervised several significant incidents for ATF including ATF's assets at the Pentagon on and after September 11, 2001, he was one of the three overall incident commanders during the Beltway Sniper investigation, and he supervised ATF's National Response Teams during several events, including the 2002 Winter Olympics in Salt Lake City, Utah.

Mike earned a Master's of Science degree in National Security Strategy from the National War College, Washington DC, and a Bachelors of Science degree in Fire and Arson Investigation from the University of New Haven, West Haven, Connecticut. Mike also attended the "Pinnacle" course for senior flag officers at the National Defense University, Washington DC; was a member of the Senior Executive Service for more than four years and received extensive executive leadership training throughout his career. Mike is also a Certified Protection Professional through ASIS. Mike also occupies the position of Council Vice President with ASIS.

Mike is active in a number of organizations such as: the International Association of Police Chiefs, International Association of Arson Investigators, and American Society for Industrial Security International, The ASIS Chief Security Officer Roundtable, Police Executive Research Forum, International Stability Operations Association, International Association of Emergency Managers and serves on a number of committees within these organizations. He also serves on the Technical Advisory Board, Henry Lee School of Criminal Justice, and University of New Haven and is an adjunct faculty member at the American University in Washington, DC.