GENERAL COMPLIANCE & BUSINESS CONSULTING SERVICES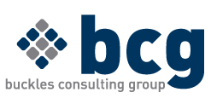 HOW CAN WE HELP?
We are here to assist you in a variety of ways. We will make certain that you can focus on your business while we support you in ensuring that your programs are compliant with legal and regulatory requirements and best practices.
Our Services
Audits, Investigations & Inspections
Under the oversight and direction of Buckles Legal Group LLC, we conduct due diligence investigations, case management, investigate allegations of harassment, ethical violations, and compliance with regulatory and legal administrative agreements. We serve as impartial and independent fact-finders. Our trained investigators have years of federal law enforcement and compliance experience. We also handle inspections of Federal Firearms Licensees in preparation of government inspections. Buckles Consulting Group working with Buckles Legal Group also provides legal support services to alcohol & tobacco permittees.

Branding and Communication Plans for Compliance & Ethics Programs
We are here to help you set the tone at the top by ensuring that your employees understand that your compliance and ethics program goals are endorsed by your senior management team. Communicating your program, and your organizational values and expectations can be a daunting task. The most innovative companies realize that developing a theme or brand for a program can result in long-term adoption and success. We also offer services that include brand and logo development and integrated marketing communications including the use of posters, marketing products (magnets, accessories, notepads, challenge coins, clothing, tote bags, etc.), newsletters and intranet sites as well as using social media to assist you in rolling out your compliance and ethics program.
Code of Ethics and Conduct & Policy Development
We offer a variety of Code of Ethics and Conduct (Code) services to ensure that your Code is sufficient in terms of scope, focus and depth to meet your business needs.
We review and provide an assessment of your existing Code to determine adequacy. We provide recommendations that may include modifications and updates of your existing Code to ensure it is comprehensive and effective and in line with your regulatory and legal requirements.
We work with your in-house team or independently to produce, distribute and coordinate the launch of your Code to employees, vendors, to your Board of Directors and to other stakeholders.
We develop ethics awareness and education campaigns specific to your organization. We develop certification programs which document that your employees have received, understood and intend to comply with your Code.
Compliance & Ethics Technology (CET) Systems

We also offer a customized or a standard automated Compliance & Ethics Technology (CET) System to help you manage your compliance needs, including technology solutions around vetting for personal conflicts of interest, federal revolving door requirements and other compliance requirements.
Compliance Program Consulting (program creation and enhancement)
Our goal is to help you develop and maintain compliance programs that work for you. We perform program assessments to evaluate the effectiveness of your compliance and ethics program. Every assessment correlates to elements of the U.S. Federal Sentencing Guidelines or a best practice assessment that fits your industry.
We will assess your policies, procedures, internal technology systems, reporting mechanisms, internal and external reporting systems, brand recognition, and integration of corporate support services, to determine where your organization needs adjustment. We will utilize best practices by conducting this assessment by reviewing your documents, interviewing personnel in your company, stakeholders and vendors, establishing focus groups within your company or among your peers, and developing an actual risk assessment matrix, allowing you to test on a periodic basis and to have a tool in place that helps you identify your strengths and gaps.
Government Contract Compliance
We provide a full range of government contract consulting services for small and medium size businesses. Our consultants have years of government contract experience and are able to help with proposal development, contract negotiation, contract claims, audits, developing Small Business Administration subcontracting plans, teaming agreements, GSA schedules, contract administration, marketing strategies and DoD Facility clearances, all with the focus of providing personal services to you.
Government Regulatory Compliance & COMPLIANCE MONITORING
Many businesses are subject to government issued licenses that are conditioned on compliance with complex regulatory controls. Our consultants have vast experience dealing with highly regulated businesses. They have years of experience dealing with government regulations, banking, customs, alcohol, tobacco, firearms, and explosives laws and regulations. Our business model is focused primarily in working with you by assigning an expert in the field to consult and advise you on best practices and how best to prepare your business to meet regulatory audits. We conduct internal audits and review your company in advance of a regulatory inspection and provide on-site assistance during the government inspections. We also assist after government inspections to implement programs to meet any deficiencies uncovered to include compliance monitoring services.
ORGANIZATIONAL CONFLICT OF INTEREST PLANS
When the need arises, we work with you in developing organizational conflict of interest plans. We also conduct audits of organizational conflict of interest plans to ensure that you are complying with the requirements submitted to your government clients.
Personal Conflicts of Interest/Financial Disclosure Reports
We are here to help you comply with the changing federal government regulations dealing with personal conflicts of interest. We utilize our consultants expertise in government ethics along with our corporate experience by working with you to navigate through the complicated rules on conflicts of interest in order to develop a comprehensive analysis of your reporting population. We review employees job descriptions, reporting structure, access to client non-public information and determine your employee population that should file a Financial Disclosure Reports (FD Reports).
We can work with your in-house technology team to customize your views of the FD Reports in order to assess your risk and to document your compliance with government regulations. We can map the potential conflicts reported by your employees and match them against a relevant framework to determine if a conflict exists. If a conflict arises, we can work with you to track the situation, discuss the issue with your employee and management, determine if a conflict of interest exists, and if necessary put a mitigation plan in place.
We have experience in developing policies and procedures on topics of interest including social media, personal conflicts of interest, organizational conflicts of interest, Health Insurance Portability and Accountability Act (HIPAA), corporate security including domestic and foreign security matters, employment, whistleblower, internal investigations, business gratuities and gifts, nepotism, document retention and other compliance policies and procedures.
PRE-MERGER/ACQUISITION DUE DILIGENCE
Under the oversight and direction of Buckles Legal Group, we assist you in asset sales and purchases as well as mergers and acquisitions involving government contracts. Our attorneys have specialized experience in working with government contracts and are able to work with you in identifying and ensuring that a prospective seller has properly performed on its government contracts. We work on educating potential buyers on the FAR rule specifying new contractor ethics and disclosure requirements. This rule makes it important for the buyer to gain a complete understanding during due diligence of the seller's systems and controls for government contract compliance, so as to avoid unanticipated post-closing disclosures and liabilities relating to the acquired government contracts. We also work with buyers and sellers to assess the post-close value of the government contracts, including the potential loss of small business set-aside contracts and the integration and compliance costs resulting from the acquired government contracts.
RECORD RETENTION POLICIES AND MATRICES
We come from legal and technical disciplines and understand that data must be retained, preserved and destroyed in accordance with legal and business requirements. We understand that holding onto data while it provides a comfort to most companies, it also can be a liability if not disposed of properly at the end of its lifecycle, whether that is driven by a regulation, a law or other external requirement.
We work with you to develop a defensible and compliant records retention policy for hard documents as well as electronically stored information. We work with you to develop a record retention and destruction matrix that works for your company, while at the same time, keeping you in compliance with applicable laws and regulations.
We work with you in building programs that can be sustained internally. We are not a recruiting company, but we do assist in filling key vacancies in the compliance and ethics market as well as in-house general counsel positions, that will help you grow and thrive, adding tremendous value to your company.
Our team provides expert evaluation, recommendation and implementation expertise regarding your compliance program, including assessing risk, identifying mitigation approaches, and testing for compliance against your compliance program, all customized for you.
As part of our assessment review, we evaluate your Code, your training resources, policies and procedures, and other mitigation approaches in order to best assess your risk mitigation plans, in order to provide thoughtful recommendations to improve your program.
We also help determine what if any security risks exist, what the likelihood of an event happening will be, consider the consequences and then we help design security strategies to meet these threats in a cost effective manner. Our goal is to reduce your vulnerabilities and risks and minimize your liability, which ultimately protects your profits.
We offer a variety of compliance and ethics training courses, delivered in-person. We believe that in-person training allows employees to participate and engage with the class, raising issues that otherwise may never get addressed. In-person training may also be needed as a result of an investigation or audit finding requiring you to host customized training. We can provide that training, at your location and we can also provide train-the-trainers sessions at your location. We offer the following training:
• Basic Appropriations Law • Business Continuity Plans • Code of Ethics and Conduct • Crisis Management/Crisis Communication• Government Ethics Rules • GSA Schedule Renewals • Travel Security • Mandatory Disclosure • Operational Security • Personal Conflict of Interest • Revolving Door • Subcontracting Compliance Under the FAR • The Basics of Federal Contracting