Monique Buckles, ESQ.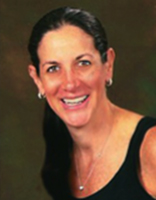 Monique is a leading authority on government contracts, general law, and corporate compliance and ethics programs. For more than 28 years as a government attorney and in-house attorney and compliance leader, she has worked to make sure that she provides advice and counsel to her clients in an effective and clear manner with the sole purpose of helping her clients do what's right.
With more than 28 years of experience, Monique has provided legal and compliance support to the government, for-profits and nonprofits. Monique has negotiated million dollar contracts with the Government; negotiated joint venture agreements, teaming agreements, and non-disclosure agreements; real estate leases for office space; employment contracts for senior level executives; as well as developed corporate and subcontractor codes of conduct; on-line interactive and in-person training sessions; drafted specific compliance policies and procedures; implemented compliance and ethics programs; developed risk assessments; created personal conflict on interest compliance and ethics technology (CET) systems; brands and communications plans and various other compliance tools; all for the sole purpose of helping her clients do what's right.
Prior to starting the Buckles Group, Monique was the Deputy General Counsel & Assistant Secretary at Noblis, Inc., where she provided legal advice and counsel on matters such as, government contracts, general compliance and ethics issues, organizational and personal conflicts of interest, Health Insurance Portability and Accountability Act, Freedom of Information Act, and on other legal, regulatory and compliance issues. Monique also brought her technology talents to great use in developing various compliance and ethics technology solutions in order to help Noblis comply with various federal laws and regulations.
Prior to working at Noblis, Monique served as Chief Counsel, Federal Group with AECOM; Chief of Staff (2006-2009) and Associate General Counsel, Compliance & Ethics (2004-2006) with Fannie Mae; and Senior Counsel, General Law and Ethics with the U.S. Department of Treasury Bureau of Alcohol, Tobacco and Firearms (ATF)/Alcohol, Tobacco Tax and Trade Bureau (TTB) (1999-2004). Ms. Buckles also spent nine years as an attorney with the U.S. Department of Defense, specifically with the U.S. Department of Army Corps of Engineers – Headquarters; Pacific Ocean Division-Hawaii; and Transatlantic Programs Center, Winchester, VA; and with the U.S. Navy – Naval Sea Systems Command, Naval Undersea Warfare Center, Newport, RI and Naval Surface Warfare Center, Indian Head, MD (1990-1999).
Monique is the author of two articles Personal conflicts of interest: Is a program really that hard to implement? and DoD Contractors – Certifying Compliance with the Revolving Door Requirements".
Monique is a member of the Society of Corporate Compliance and Ethics, National Contract Management Association, Professional Services Council, the Small and Emerging Contractors Advisory Forum, the ATF Association and is a Government Contractor/Woman Owned Business with WBENC certification. Monique is on the Board of Directors for the Jewish Community Center of Greater Washington, is the Ombudsman for the Jewish Community Center of Greater Washington and is a past board member of the Jewish Social Services Agency.
Monique received her Bachelors of Science in Real Estate Urban Development/Real Estate Finance from American University, and her Juris Doctorate from the Benjamin N. Cardozo School of Law, Yeshiva University. Monique is a member of the Maryland and District of Columbia Bar.
Monique is married and has one child.
Michael Bouchard
Mike is a Senior Consultant with Buckles Consulting Group, LLC. Mike offers more than 30 years of senior lawenforcement, investigative and security management experience.
Mike serves on a contract basis as the Chief Security Officer (CSO) of a munitions response and security services provider whose main customer is the U.S. Government. In this role, Mike is responsible for developing and managing corporate policies and guidelines relating to domestic and foreign security matters which impact corporate resources; including people, physical assets and business interests. Mike is responsible for conducting risk and threat assessments, physical security, traveler security, government clearances, internal investigations, providing guidance to employees on workplace violence, business continuity and crisis planning as well as working with business managers to incorporate security measures into business practices. Mike also provides services to the private sector (independent businesses and law firms) as well as the firearms and explosives industries.
Mike retired from the Department of Justice, Bureau of Alcohol, Tobacco, Firearms and Explosives (ATF) where he served in a number of key positions such as: Assistant to the Director, Assistant Director Field Operations, Deputy Assistant Director for Strategic Intelligence and Information, Chief of Arson and Explosives Programs and Special Agent in Charge, Resource Management Branch. He held several key field positions such as Special Agent in Charge, Baltimore Field Division.
Throughout his career, Mike has supervised several significant incidents for ATF including ATF's assets at the Pentagon on and after September 11, 2001, he was one of the three overall incident commanders during the Beltway Sniper investigation, and he supervised ATF's National Response Teams during several events, including the 2002 Winter Olympics in Salt Lake City, Utah.
Mike earned a Master's of Science degree in National Security Strategy from the National War College, Washington DC, and a Bachelors of Science degree in Fire and Arson Investigation from the University of New Haven, West Haven, Connecticut. Mike also attended the "Pinnacle" course for senior flag officers at the National Defense University, Washington DC; was a member of the Senior Executive Service for more than four years and received extensive executive leadership training throughout his career. Mike is also a Certified Protection Professional through ASIS. Mike also occupies the position of Council Vice President with ASIS.
Mike is active in a number of organizations such as: the International Association of Police Chiefs, International Association of Arson Investigators, and American Society for Industrial Security International, The ASIS Chief Security Officer Roundtable, Police Executive Research Forum, International Stability Operations Association, International Association of Emergency Managers and serves on a number of committees within these organizations. He also serves on the Technical Advisory Board, Henry Lee School of Criminal Justice, and University of New Haven and is an adjunct faculty member at the American University in Washington, DC.
Arthur J. Libertucci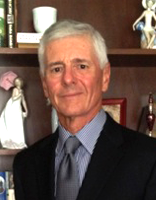 Art is a Senior Consultant with Buckles Consulting Group, LLC. Art offers more than 40 years of experience in the alcohol, tobacco and firearms industries.
Art began his government career with the U.S. Department of Treasury, Bureau of Alcohol, Tobacco and Firearms (ATF) as a field inspector in New York in 1970 and retired as the first Administrator of the Alcohol & Tobacco Tax and Trade Bureau (TTB). Art has been an independent consultant and the principal in AJL Consulting since his retirement from government. Art provides advice and assistance to alcohol and tobacco producers, distributors and importers that are regulated by TTB. Engagements include representing clients before TTB, assisting with regulatory problems and proposed regulations, providing advice in responding to TTB administrative actions, assisting clients with formula and label applications and with other matters relating to his clients' Federal permits and registrations. In this regard, Art has worked with executives of some of the largest U.S. alcohol producing companies and alcohol industry trade associations.
When he started his career in government, Art performed inspections of businesses holding licenses and permits issued by ATF, including companies that produced beer, wine, distilled spirits, tobacco, firearms and explosives. Also during that time, Art wrote internal ATF procedures for field personnel in the Regulations and Procedures Division, at ATF Headquarters. In 1977, Art became a field office supervisor and held a number of supervisory/management positions both in the field and at ATF headquarters including Chief Field Operations, North Atlantic Region, Chief, Regulations Division, Chief, Revenue Programs Division, and Deputy Associate Director, Compliance Operations.
Art became a member of the ATF's Executive Staff in 1989. From 1989 until 2003 Mr. Libertucci held several executive positions at ATF including Associate Director, Compliance Operations (1993-94) and Assistant Director, Alcohol and Tobacco (1997-2003). Art also served as ATF's Chief Financial Officer and Chief Information Officer during this time. In 2003, Art was appointed TTB's Administrator and served in that capacity until his retirement from the government in 2005. Art holds a BA from Providence College (1969) and an MBA from Monmouth University (1984). He currently resides in the Washington, DC metro area.